C2E IS PLEASED TO OFFER ORGANISATIONS AND
INDIVIDUALS A C2E VERIFIED ACCREDITATION IN EQUALITY IN SERVICE DELIVERY.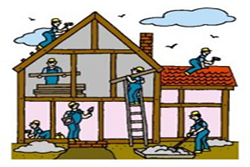 All organisations, suppliers, subcontractors and sole traders are responsible for the discriminatory actions of their individual employees. It is therefore essential that Employers use the certification records to show that individual employees were trained and aware of their duties and responsibilities.
Who needs to be Certified
All employees involved in Service Delivery at every level in the Organisation especially those who are responsible for managing employees, processes and delivering Products or Services to members of the public.
Individuals will be awarded a C2E verified Certificate on successful completion of the Learning Programme and assessment.
A record and verifiable evidence of an employee's awareness and understanding of Equality in Service Delivery will be held securely online. The verifiable Data Base of valid certificates can be confirmed online.